Saturday February 05, 2022
LACE is an opportunity for our members and club officers to obtain high-level training and information on topics that will drive their success. It was originally developed to supplement Toastmasters club officer training requirements, but because of its high-quality, interactive workshops, it has emerged as a well-known and admired curriculum throughout the region. LACE is unique to Founder's District in affordability, scope, value, quality, diversity, and excellence.
LACE offers training for club officers and advanced officer experiences.  All LACE sessions will be conducted via Zoom meetings. You must individually register for each session you wish to attend. Check out the schedule and get registered. All sessions are FREE!
LACE is for EVERYONE! All club members and officers are welcome!
Keynote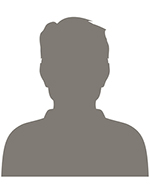 Daniel Midson-Short
Overview: The first two years of the 2020s have been anything but ordinary, predictable, or even enjoyable! Most of us have lost our sense of control, purpose, and confidence. With the start of 2022, there is a new optimism in the air that signals things might be getting better. But it's up to us as speakers and leaders to take charge. We have the skills and experience to influence those around us, through our words and actions to move forward and make our lives, and our communities better.
In this keynote, Daniel will share ideas and lessons he has learned over the past two years to help you gain clarity, control, and confidence in your future. Whether you want to grow your career, relationships, speaking, or leadership, there are many opportunities available if you have the right mindset and tools. 
Here are some of the topics covered:
- How speaking and leadership have changed in 2022
- The macro skills of business and life that can propel you forward
- What new opportunities are available to you as the world returns to 'normal'
- A simple, yet important mindset shift you can make to succeed
Daniel Midson-Short is a speaker, writer, and founder of Shorthand Content Marketing. He has spoken to audiences around the world as a keynote speaker and workshop trainer. He is a four-time semi-finalist, and 2019 finalist in the World Championship of Public Speaking, and has delivered two TEDX talks. His passion in life is sharing ideas and tools to help people grow their confidence and success to move towards their goals.
---
Keynote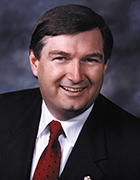 Alfred Herzing
Quality Clubs
Clubs are Our "Franchises"
In this interactive session, Past International President Alfred Herzing will share the elements of a quality club which will help retain existing members and encourage guests to join when they visit.
Alfred R. Herzing has been a Toastmaster since "the last century".  In 1990-1991 his team led District 52 to Distinguished District status.  But he is more proud of the fact that it was the first of four years in a row that District 52 was Distinguished.
Alfred served as an International Director from 1995-1997 and on the Executive Committee of Toastmasters International from 1998-2003.  He was elected to serve all Toastmasters worldwide as our International President in August 2001.
Alfred remains active in 4 clubs and is an officer in 3 of those clubs.  He also is currently mentoring 20 Top 3 District Leaders around the world.  
Alfred has presented to audiences in the United States and Canada, as well as Germany, Switzerland, The Philippines, Singapore, Hong Kong, Indonesia, Thailand, India, and Malaysia.
---